WONDERAIL
Unique system for sliding doors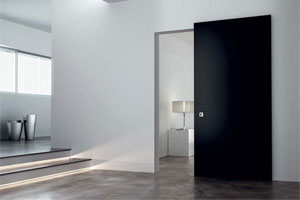 These sliding doors have a concealed rail completely invisible even when door is open because the door leaf rolls on bottom wheels instead of being hanged on the top, this offers the possibility to make wider sliding doors up to 1150x2800 (WxH) for a single leaf and up to 2400x2800 (WxH) for a double leaf.
This sliding doors system is available for any wooden or lacquered finish.
---
New CLAY OAK wax-like finish
The appeal of real wood Oak in the brand new "clay color"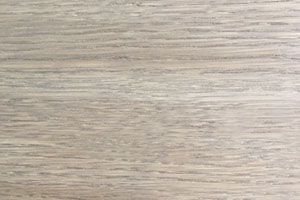 Oak Clay wax-like finish is real natural Oak wood with unexpected color able to connote the doors in the delicious contemporary interior design because it's expression of pure style, unobtrusive but well-defined.
The special wax-like finish enhances the natural texture of the wood and provides a unique tactile experience.
Ghizzi & Benatti offers this finish for entire collections in the catalogue.
---
MADE expo

Great success of Ghizzi&Benatti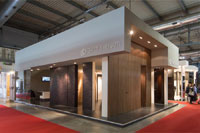 Here's the new finish Canaletto Vivo Wax-like Finish with which we built 4 mt double height Infinity System who received visitors in front of the stand.
---
What's new on 2015?

Style for your life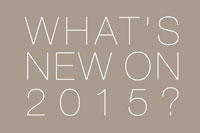 Brand new for 2015: new interior doors and new design solutions made ​​in Italy by Ghizzi & Benatti.
---
Infinity
Wall cladding system by G&B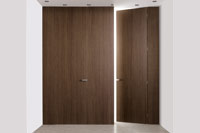 Infinity is the new wall cladding system made by facing panels and doors with push or pull opening. This system has panels and doors perfectly flush, it is designed to be installed in any situation with new or existing walls and provides corners options.
The opening doors can be made up to the ceiling or with reduced height. Infinity is available with any kind of finishes, wooden or lacquered and combines any door style, flush, glazed, modern or classic.
---
Tuscany
ORIGINAL ITALIAN STYLE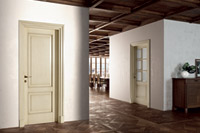 TUSCANY by Ghizzi&Benatti introduces the real Italian classic style made of quality and emotion, just like the famous region that gives its prestigious name to this amazing collection of doors
---
Book 01

Style for your life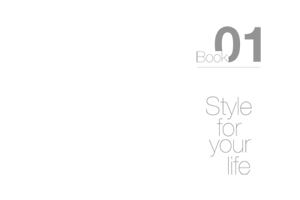 Ghizzi&Benatti has always put its name on high quality products.
Doors in real wood, objects with style and personality, elements that
complete a room and make it unique.